Quality Assurance:

We at Doctor Thangs Herbaceuticals assures that all our products can be guaranteed for highest possible safety, quality and efficacy due to its strict adherence to secure high-quality raw material source, reliable and efficacious processes, high-quality standards conforming to International standards where repeatability, traceability as well as accurate batch and event reporting are key functions in the process.
Our Key Features of Quality Control:
Our QUALITY CONTROL DEPTARTMENT State of the art production facilities.

We have State of the art testing equipment.
We have Specialization in the production of high-quality Nutraceuticals and Health supplements made of high-quality Phytoextract with advanced Nano Technology from advanced and certified manufacturers whose production is based on high quality through advanced technology.
Highest possible quality standards meeting the specifications of US and European Pharmacopoeias.
Doctor Thangs Herbaceuticals proprietary manufacturing processes are developed by in-house and sourced R&D Doctors and technologists.
Each product developed by us goes through rigorous Quality Control & Manufacturing procedures starting with R&D and Pilot-scale production.
Raw material sourced from US FDA and EEC approved manufacturers and particularly by WHO Certified companies.
Product and control procedures carried out according to international WHO, GMP, GAMP, GLP and GCP standards.
Our Research:

Doctor Thangs Herbaceuticals has always believed in continuous research and innovation since its inception. In spite of being a relatively smaller enterprise, we can boast of a wide range of herbal formulations and pharmaceuticals comparable to some of the large enterprises in this segment.
Research Initiatives:
Design new herbal, Nutraceutical and Health supplement formulations
Evaluation of stability studies
Quality Assurance studies
Herb farming
Collaborative efforts with leading Hospitals and Pharmacy colleges.
Current Projects:

Design, Development and Pharmacological evaluation of Paste form for Rheumatoid Arthritis of Walnut in a traditional practice. This is a Two-year research project is sponsored by Dr.Naseers Unani and Panchkarma Group of Hospitals, Jammu and Kashmir. This Research is done on Walnut Of Kashmir origin Juglans Regia for treatment of Rheumatoid Arthritis.
This Research is Carried out by our Sr. Unani Physician Dr. Majid-Ul-Majid Dar who is a Senior Research fellow in Unani & Panchkarma Group of Hospitals, J&k.
Future Projects:
We have a pipeline of projects in several health areas focused primarily on lifestyle-related diseases and general health.
Regulatory:
Doctor Thangs Herbaceuticals has a strong infrastructure supported by a team of experienced professionals to look into its regulatory affair.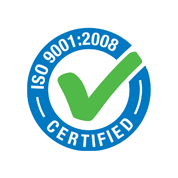 ISO Certified
Certified Professional
GMP Certified
100% Natural
Information on this website is provided for informational purposes and is not meant to substitute for the advice provided by your own physician or other medical professionals. This website is meant for use by Indian residents only.